News | 24/02/2013
On Saturday, three days after the proclaimed general strike in Greece which paralyzed the country, hundreds of thousands of people protested across Spain against their government's austerity measures, evictions and violation of civil liberties by the EU imposed rules. Meanwhile, protests continue in over 80 cities where a major public anger against the ongoing financial coup d'étât is widely expressed. While most of the western media remain completely silent, Madrid, Barcelona, Seville and Valencia experience on daily basis huge demonstrations which have been named as the 'Marea Cuidadana' – the Tide of Citizens. Jerome Roos writes for Roarmag:
Saturday's demonstration in Spain was deliberately timed to coincide with the 32nd anniversary of El Tejerazo, an attempted coup d'étât by Lieutenant Colonel Antonio Tejero, who in 1981 led a military contingent of 200 armed officers as they stormed into Congress while it was in the process of electing a new Prime Minister. Although King Juan Carlos publicly condemned the coup, Der Spiegel last year revealed secret documents showing that the King privately sympathized with the coup.
Unemployment in Spain is higher than 26% in overall and rises to more than 55% for young people. Approximately 400.000 families evicted from their homes since the start of the crisis while, 53,272 more are projected to lose their homes this year. However, locksmiths in many Spanish cities have refused to offer help in the evictions. "Families' lives were being ruined and we were acting as executioners," David Ormaechea, president of the Locksmiths Union, told AFP. "It was causing us tension and unease." "We are worried and intensity" he notes. According to Raw Story:
The outrage against  evictions was a result of the huge bubble in mortgages and the collapse of housing industry in 2008 which, additionally, prompted many people to suicide. While the locksmiths refusing to contribute, some authorities are asking the fire fighters to invade the apartments of those resisting eviction.

On Tuesday in the northwestern city of A Coruna, firefighters were called to help evict an 85-year-old woman who had defaulted on her rent. A crowd of protestors gathered outside the apartment to block the eviction. When the firefighters arrived they refused to open the door and some of them joined in the protest.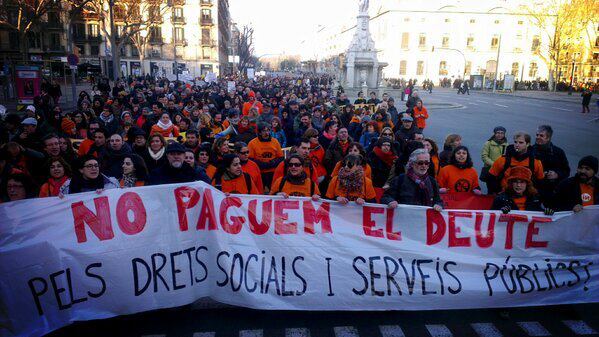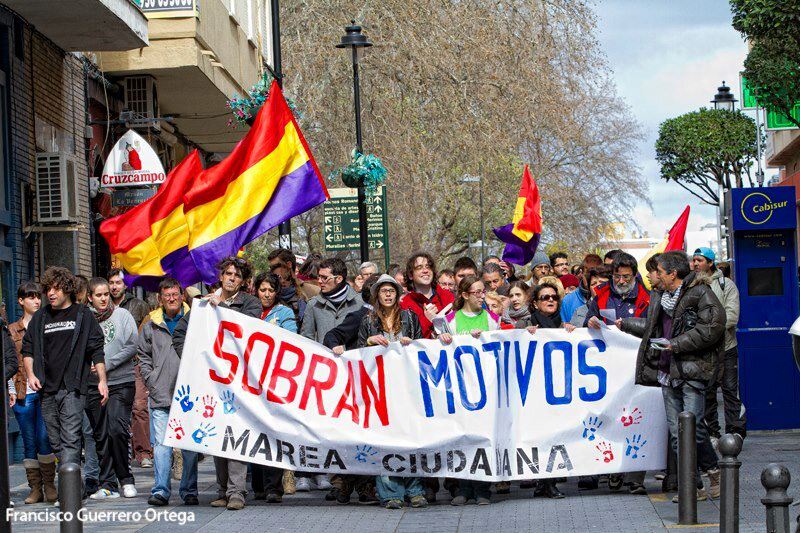 Have Your Say »
Υποβολή Σχολίου »